Athens has a variety of hotels viewing the Acropolis. Also, many of them provide amenities like swimming pools, rooftop bars, and restaurants.
These hotels range in the budget as well. So, it will be easier for you to choose the best one that suits your budget among many options.
If you plan to stay in a hotel with a view of Acropolis you should definitely check the list below.
This one is quite an expensive and popular hotel that has hosted many celebrities and some famous names. It's been in use since 1874 and is located on Syntagma Square. Since it has an old history, the rooms are decorated accordingly. You'll find marble floors in the lobby and some antique furniture and artwork in rooms.
Like the other hotels, this one also has a roof garden bar where you can enjoy your drinks. Also, you'll find a "Wine Library" where you can see thousands of wines from different countries.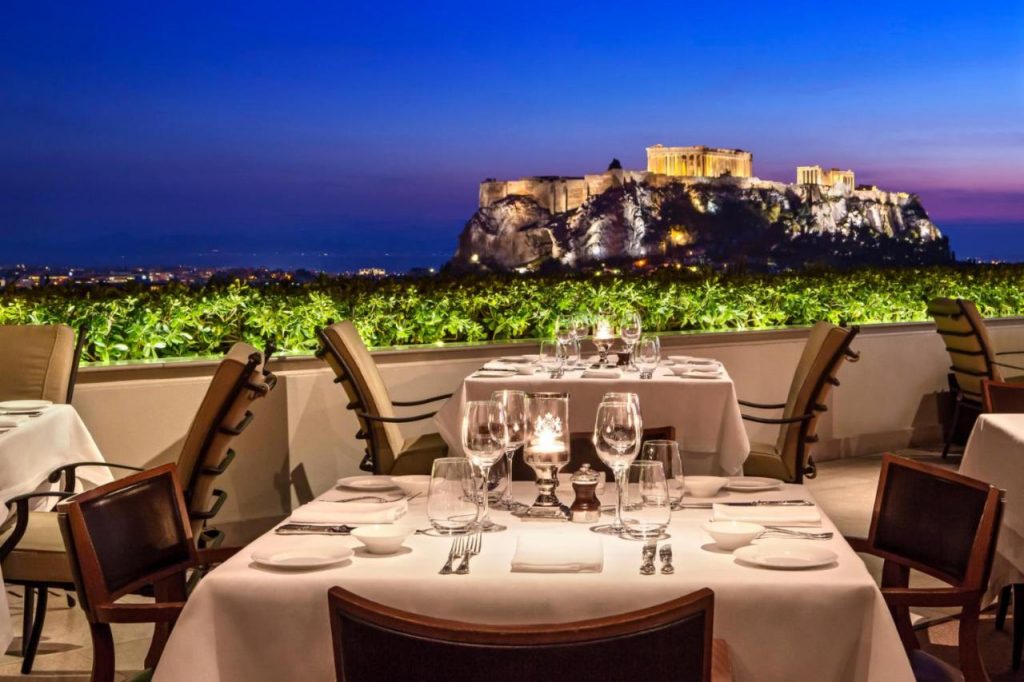 Its amenities include a rooftop pool, spa and sauna, gym, gift shop, and valet parking.
Grande Bretagne has 320 rooms and five suites in total.
The history of the building of this hotel dates back to the 1930s when it was literally used as a foundry. Located in the neighborhood of Psyri, The Foundry Suites offers rooms with industrial style and modern touches. Inside the rooms, you can find vintage telephones and record players.
Like most hotels in this list, The Foundry Suites provides a rooftop area where you can enjoy being in a garden. It offers a great view of the Acropolis as well as drinks to enjoy. The area of the hotel is also well-known for its nightlife.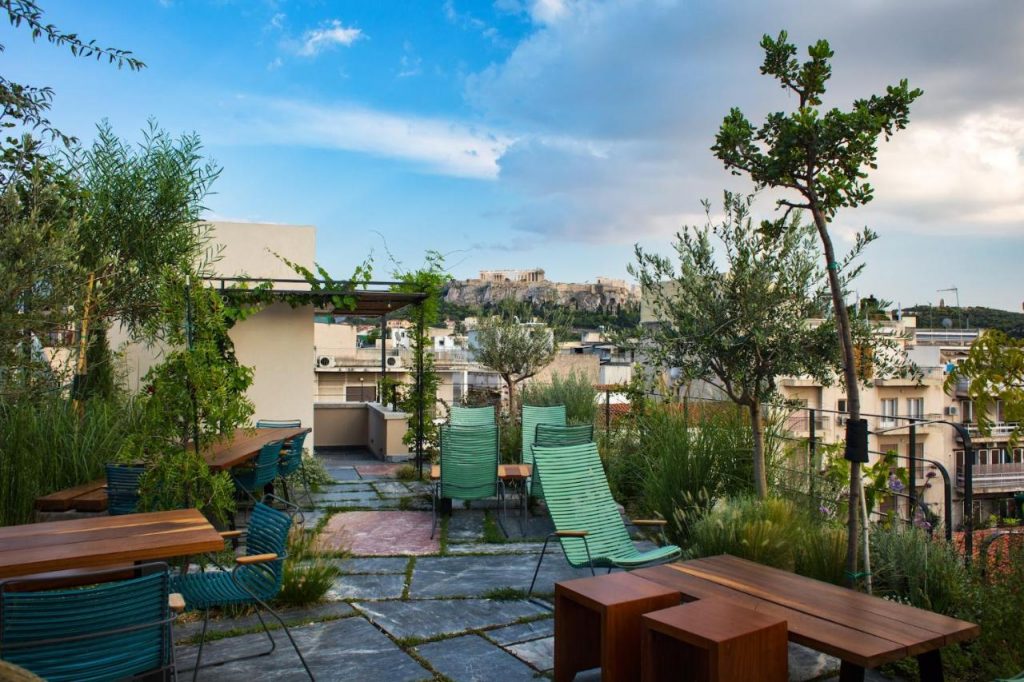 The number of rooms is quite limited: only 12. Yet, each of them is elaborately designed and well-priced.
Unlike the other hotels on this list, King George is a luxury hotel. Its building is quite old, dating back to the year 1837. It has hosted many famous people like politicians as well as celebrities.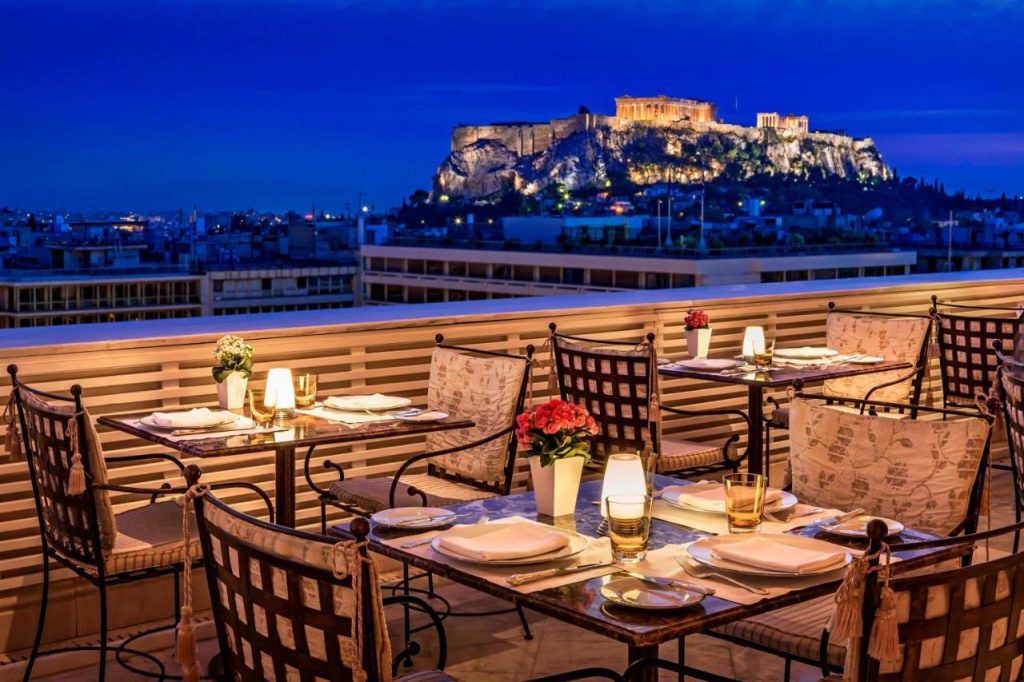 The hotel provides 77 rooms and 25 suites. Its amenities include a gym and valet parking.
King George has a rooftop restaurant named Tudor Hall offering a view of the city. The rooftop is suitable for both business meals and romantic dinners.
Another boutique hotel located in Plaka is AthensWas. The hotel is located opposite the New Acropolis Museum and is very near to The Temple of Olympian Zeus and Syntagma Square. The interior design of this hotel stands out with the Greek marble and designer furnishings.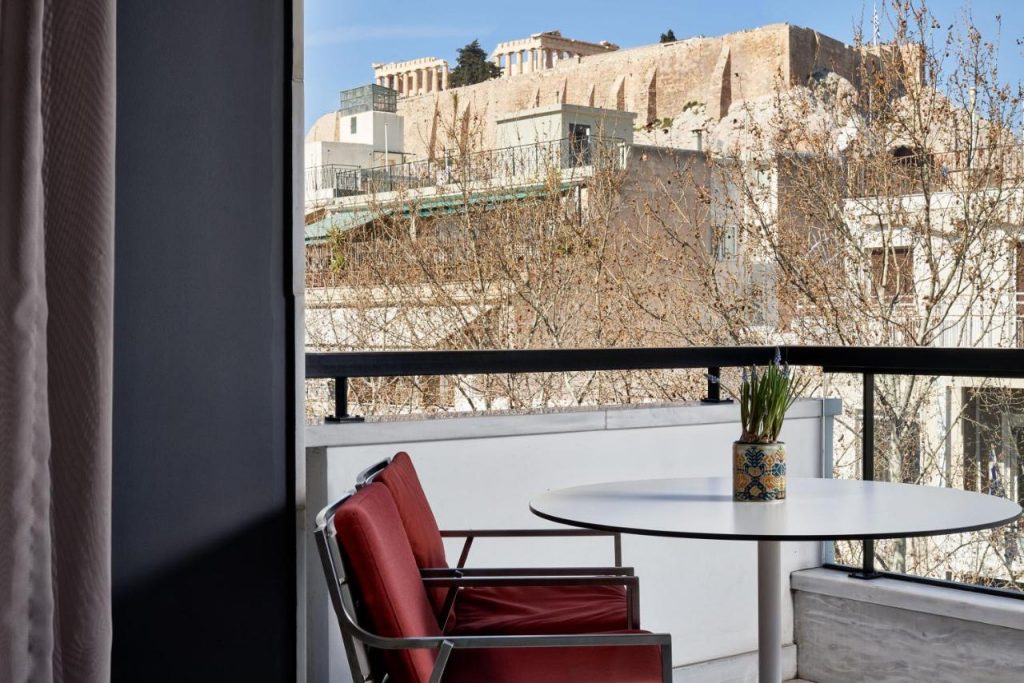 The hotel has 21 rooms and suites in total. The amenities include a rooftop restaurant, a fitness space, and a business center.
As its name suggests, the hotel offers a panoramic view of the city as well as the Acropolis. It is located in Monastiraki Square, so you can find the metro station and the Flea Market near this hotel.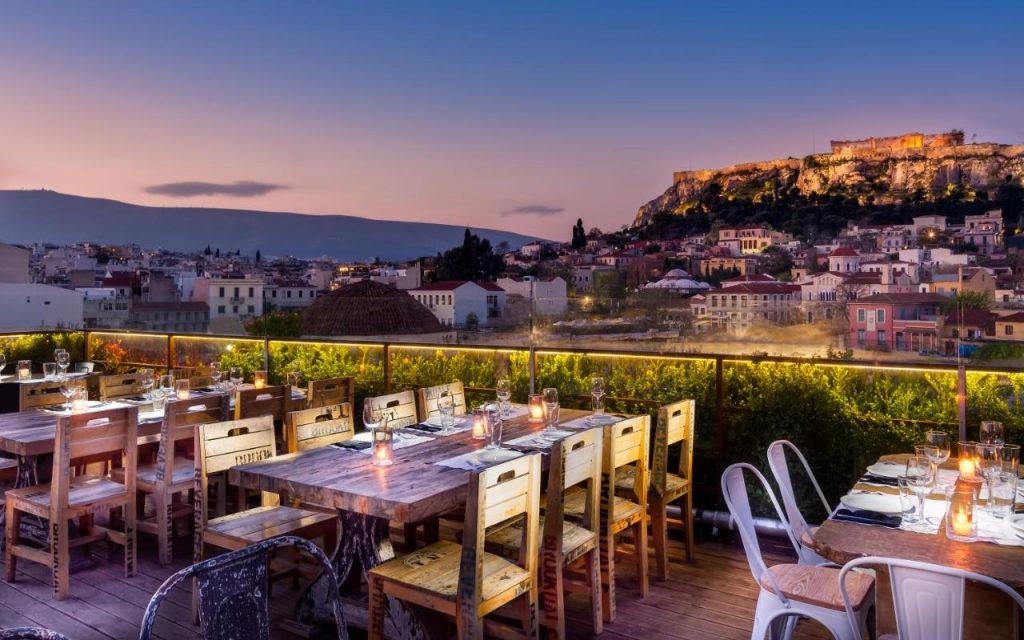 This is another boutique hotel with 20 rooms. Its amenities also include Wi-Fi, a restaurant, breakfast, a bar, a tea/coffee maker in the rooms, and an airport shuttle. Vegetarian and vegan options are available in the restaurant as well. You will also find out that 360 Degrees has an industrial style.
This is relatively a recently-established hotel. It has run as a hotel since 2016. It is located in the street of Mitropoulos. You can enjoy the view of the Acropolis if you choose a room on the front side of the hotel. The rooms and bathrooms in this hotel are relatively large. Its architecture offers the style of the 19th century along with modern touches.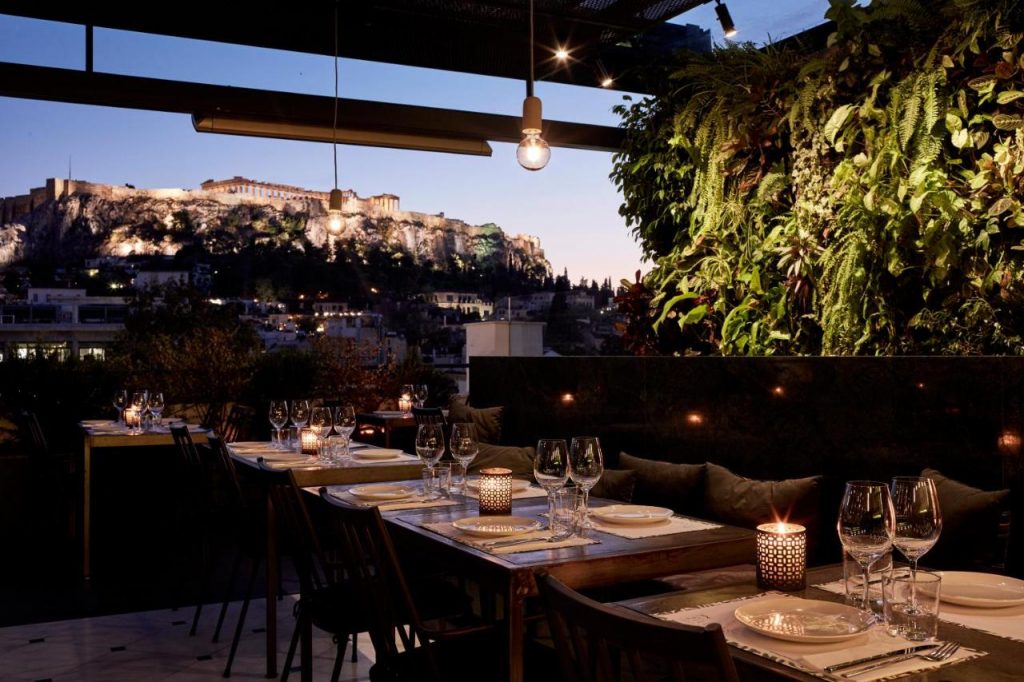 You can enjoy Greek food in its restaurant and the rooftop bar. The rooftop also offers a panoramic view of the Acropolis.
Zillers Boutique Hotel has 10 rooms and suites in total.
Across the Monastiraki Square, A for Athens is located in a central location where you can find a shopping mall as well. It is a boutique hotel with a total of 35 rooms and a great rooftop bar. Sunset is the best time to go to the rooftop with its amazing view in this hotel.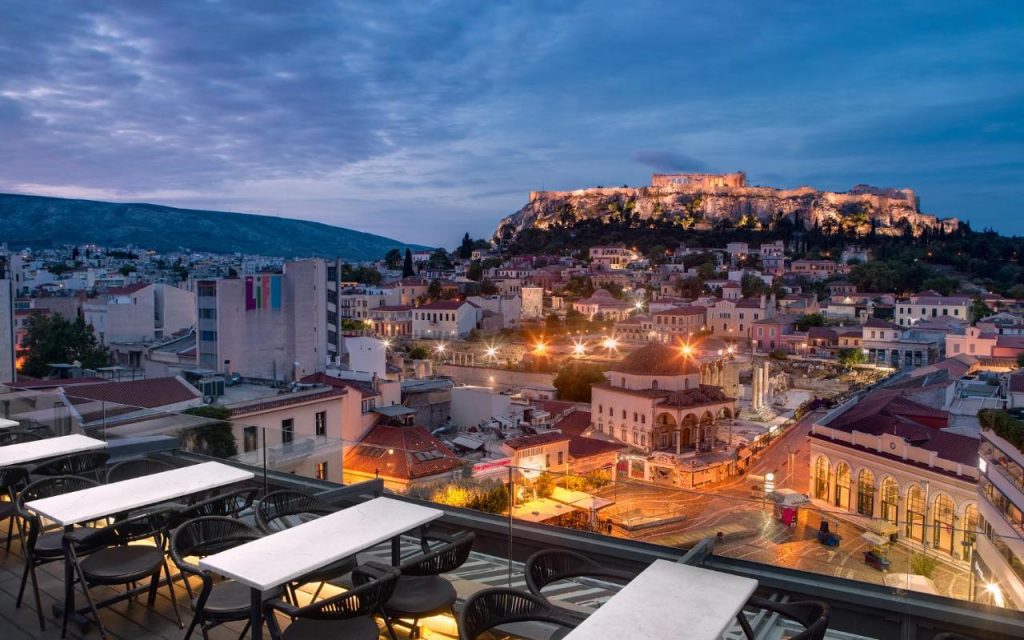 This is a hotel where you can find amenities like breakfast, AC, Wi-Fi, laundry service, and valet parking. The decoration of the rooms is also great enough to enjoy being inside.
Around the hotel, there is Monastiraki Square, the district of Psiri, and the Plaka neighborhood. For public transport, it is also a good choice: there is the Monastiraki Metro stop in front of A for Athens.
Ergon House is also located quite near Monastiraki Square. If you need to work while staying in the hotel, Ergon House can be the right choice for you. It has a photocopier and a fax machine inside.
The hotel has only 18 rooms. They are decorated in a modern way with the help of local artists as well.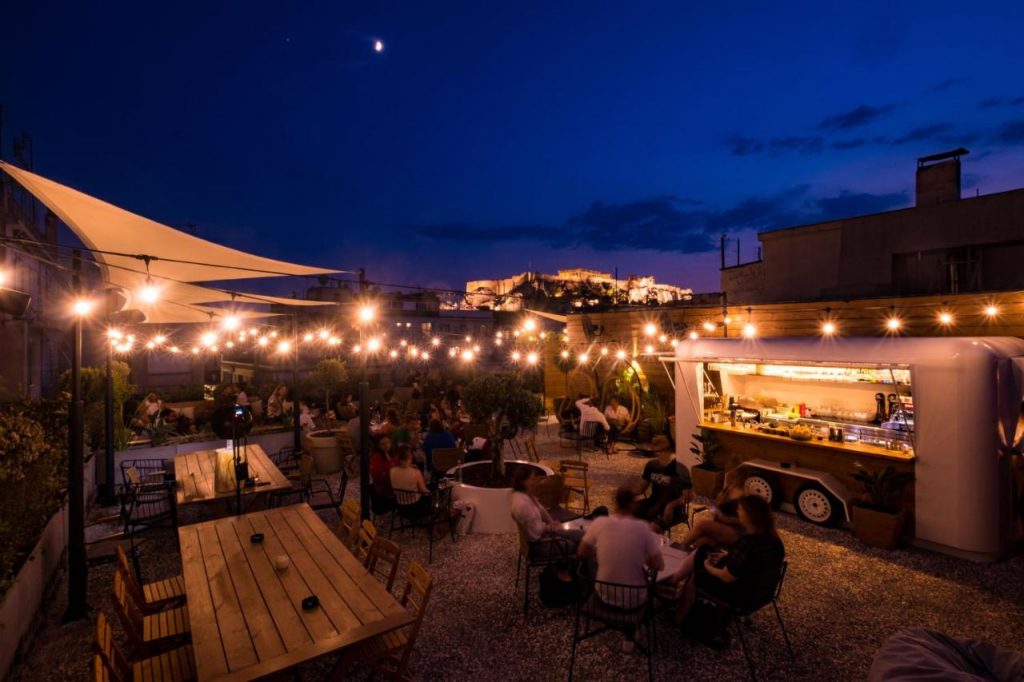 Ergon Houses' amenities include a business center, wine and coffee shop, a market and restaurant downstairs, and a rooftop bar.