Is Greece LGBT-friendly? The short answer is yes. It's a rich country with many sights and thanks to its history. Athens is one of the cities in Greece that offers several LGBT-friendly hotels and nightlife.
In the list below, you can find Athens gay friendly hotels that an LGBT+ can stay comfortably in.
A For Athens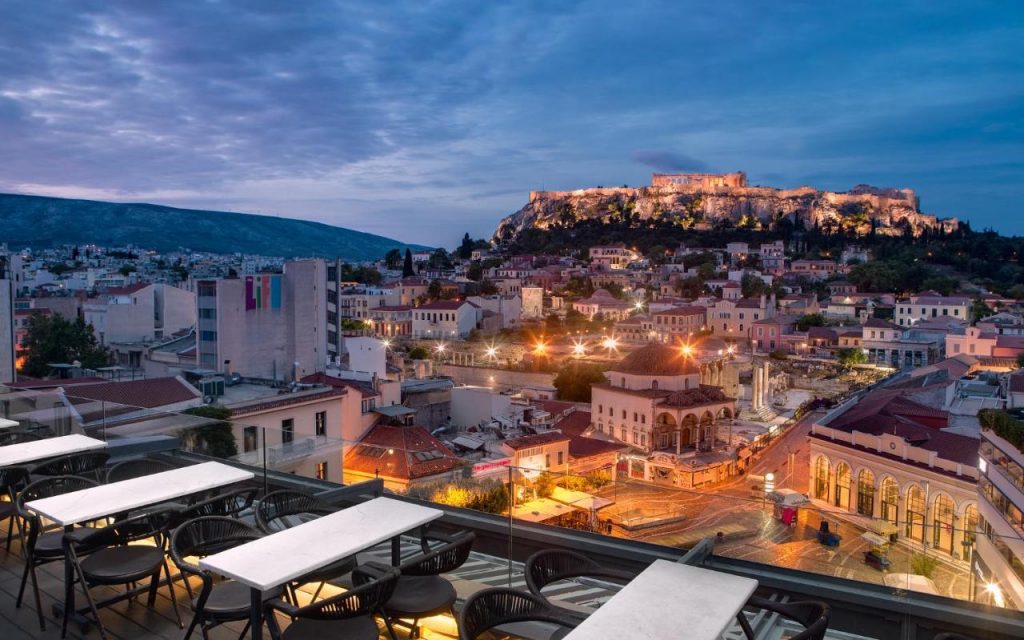 A For Athens is a hotel located next to the Monastiraki Metro Station. It's within walking distance to the nightlife neighborhoods of Plaka, Psirri, and Monastiraki.
There are 31 rooms in the A For Athens hotel including suites. The rooms provide a TV, free WiFi, and a modern bathroom. The terrace of the hotel offers a view of the Acropolis where you can enjoy your breakfast.
There's also a rooftop bar including cocktails and refreshments. It's open until the morning.
Address: Ag. Dimitrou 18, Monastiraki, Athens, 105 54, Greece
---
The Margi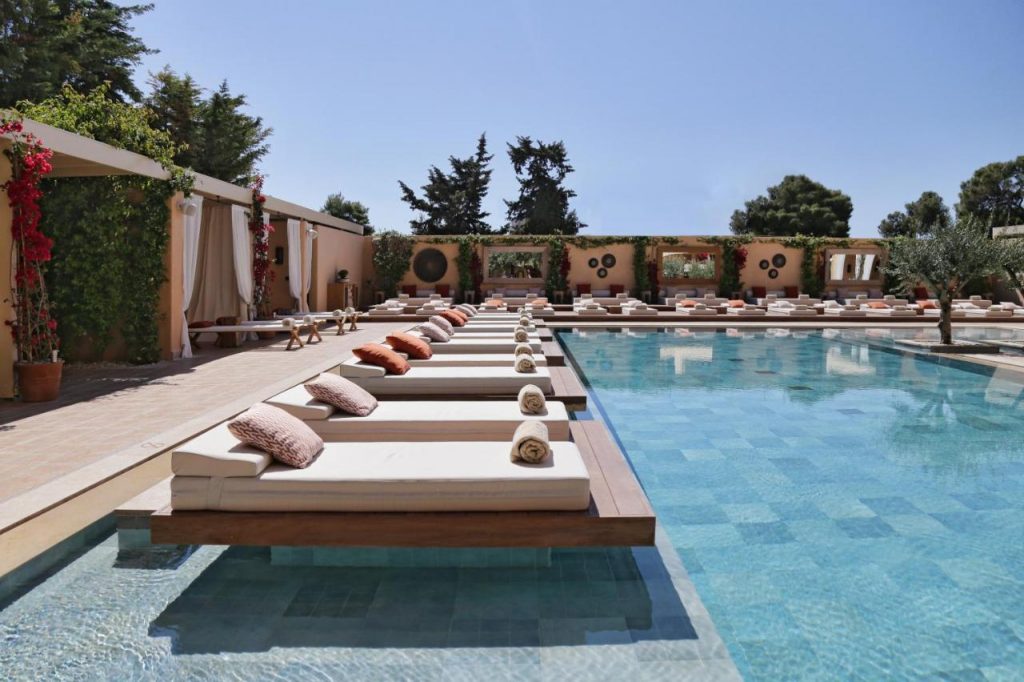 Another gay friendly hotel Athens is the five-star boutique hotel, The Margi. It's located only five minutes away from the beach.
Offering fine dining and a romantic pool setting, it combines discreet luxury and a relaxed seaside atmosphere. All rooms include an LCD TV, minibar, and air conditioning. The hotel also provides a farm tour at the Margi Farm where you can enjoy your dinner. In the Malabar Restaurant, you can enjoy the taste of Mediterranean cuisine.
Yoga classes, a fitness center, and spa services are other amenities provided by The Margi. There are also indoor and outdoor pools in the hotel.
Address: Litous 11, Vouliagmeni, Vouliagmeni, Athens, 16671, Greece
---
Periscope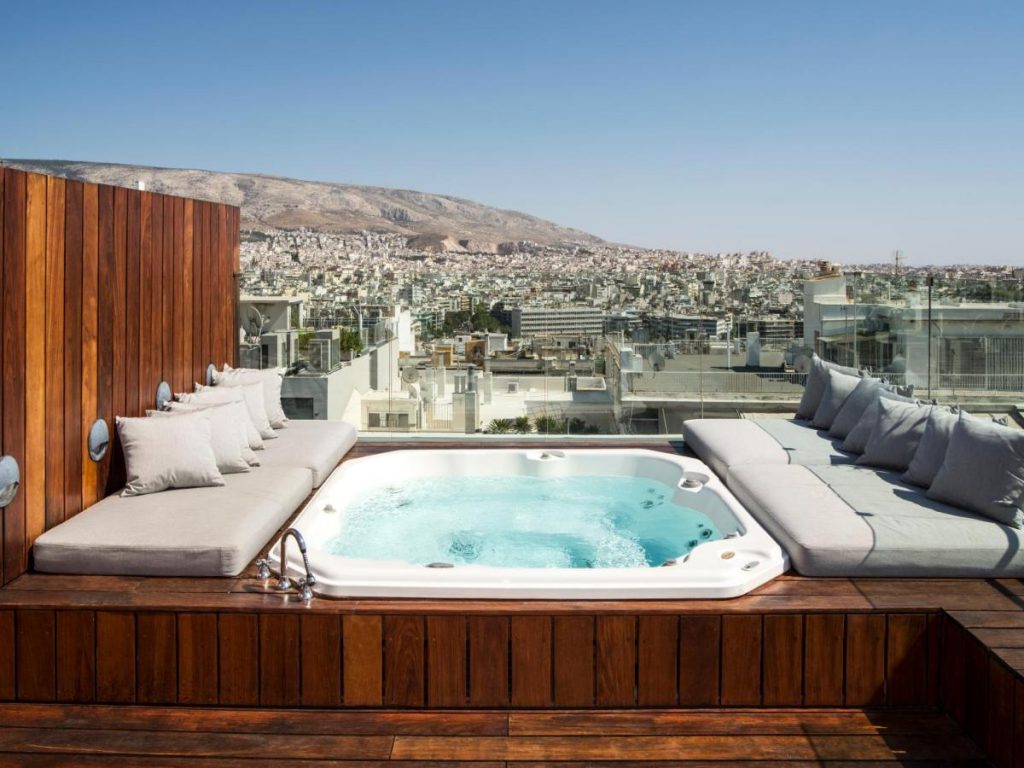 Periscope is one of the boutique gay hotels Athens located in Kolonaki. Both the rooms and suites in the hotel are soundproof. They all include a TV, a pillow menu, luxurious toiletries, and bathrobes. In addition, you can enjoy free beverages, fruits, and snacks in the lounge as well.
The hotel is close to the Evangelismos Metro Station. Some art galleries and boutiques are quite close to the hotel.
Address: Haritos 22, Kolonaki, Athens, 106 75, Greece
---
Hotel Fresh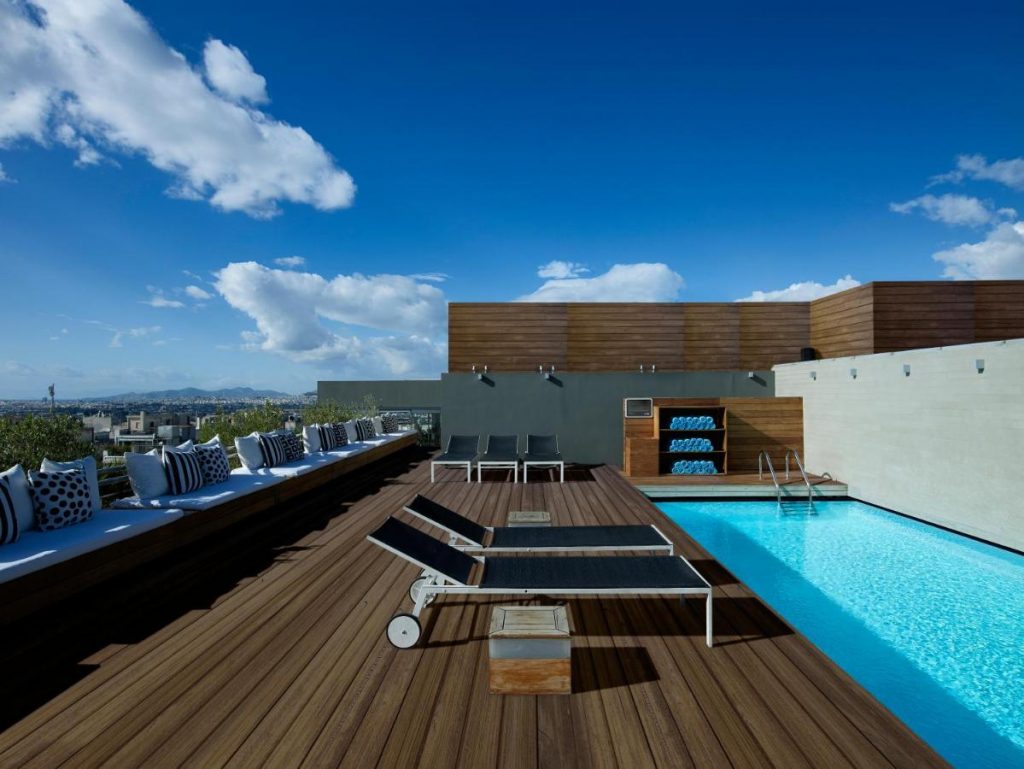 Hotel Fresh is another destination that individuals enjoying gay friendly Greece travel choose to stay at. The rooms are luxurious and feature balconies, and they're also soundproofed. All rooms include satellite TVs.
The fitness center, sauna, and rooftop with a swimming pool are other attractions. You can enjoy your breakfast in Magenta Restaurant. In addition, The Rooftop Air Lounge Bar-Restaurant offers food from Mediterranean cuisine. 
The hotel is within a walking distance of Syntagma Square and the Acropolis.
Address: 26 Sofokleous & 2 Klisthenous, Athens, 10552, Greece
---
O&B Athens Boutique Hotel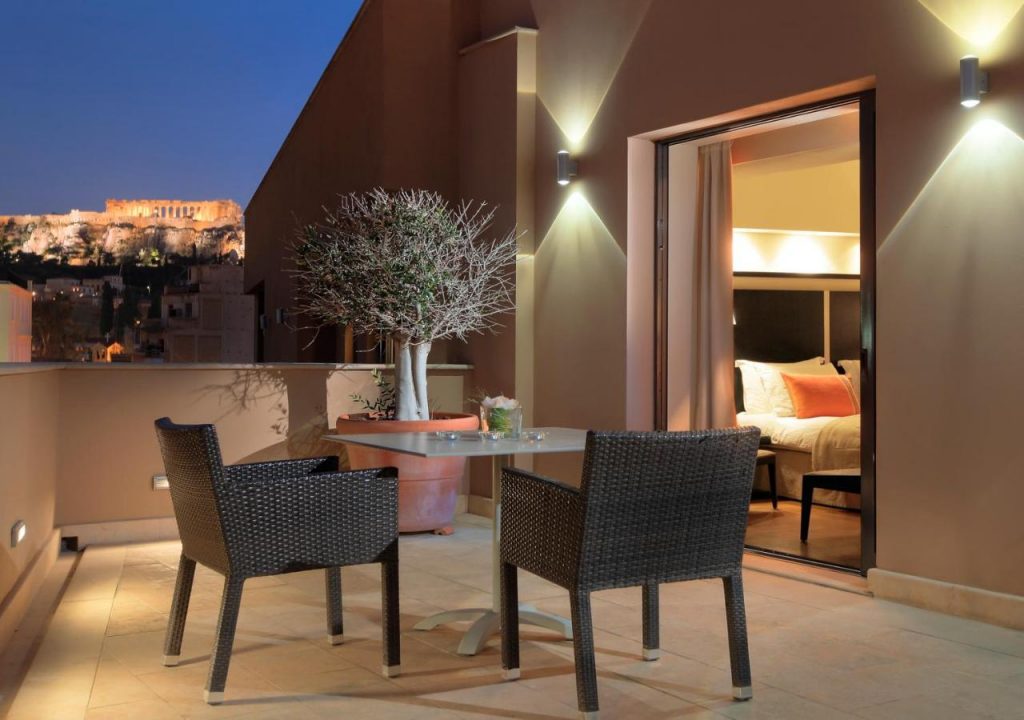 This one is located in Psirri, very close to the Ancient Agora. Some rooms offer Acropolis views.
A breakfast buffet, and the lounge bar and restaurant are available for guests. It's only 10 minutes walking distance to the Acropolis and Parthenon. It's also two minutes walking distance to the Thisio Metro Station.
Certain concerts and exhibitions take place in the hotel as well.
Address: Leokoriou 7, Athens, 10554, Greece
---
Plaka Hotel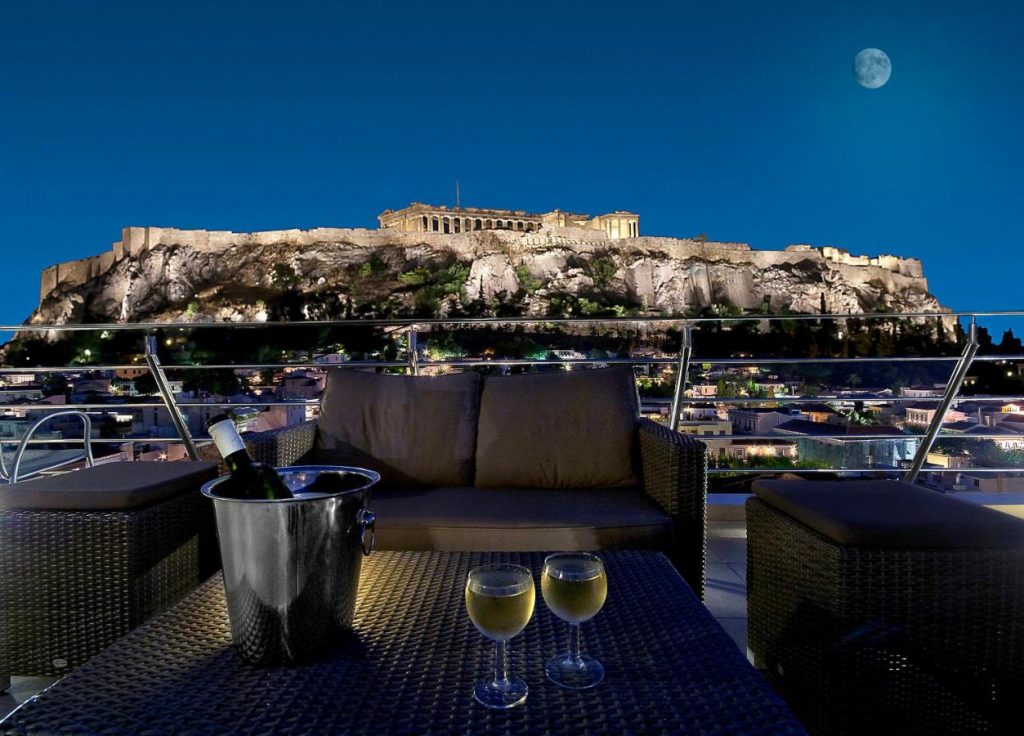 Plaka Hotel is another one of the gay Athens hotels in Greece. It's very close to the Monastiraki Metro Station and within five-minute walking distance from Syntagma Square.
It includes a rooftop bar with views of the Acropolis and the rest of the city. Most of the rooms have balconies with views of the city. Each room features air conditioning and a minibar. In the morning, you can have both a Greek breakfast and an American buffet breakfast.
Address: 7 Kapnikareas & Mitropoleos, Athens, 105 56, Greece
---
King George, a Luxury Collection Hotel, Athens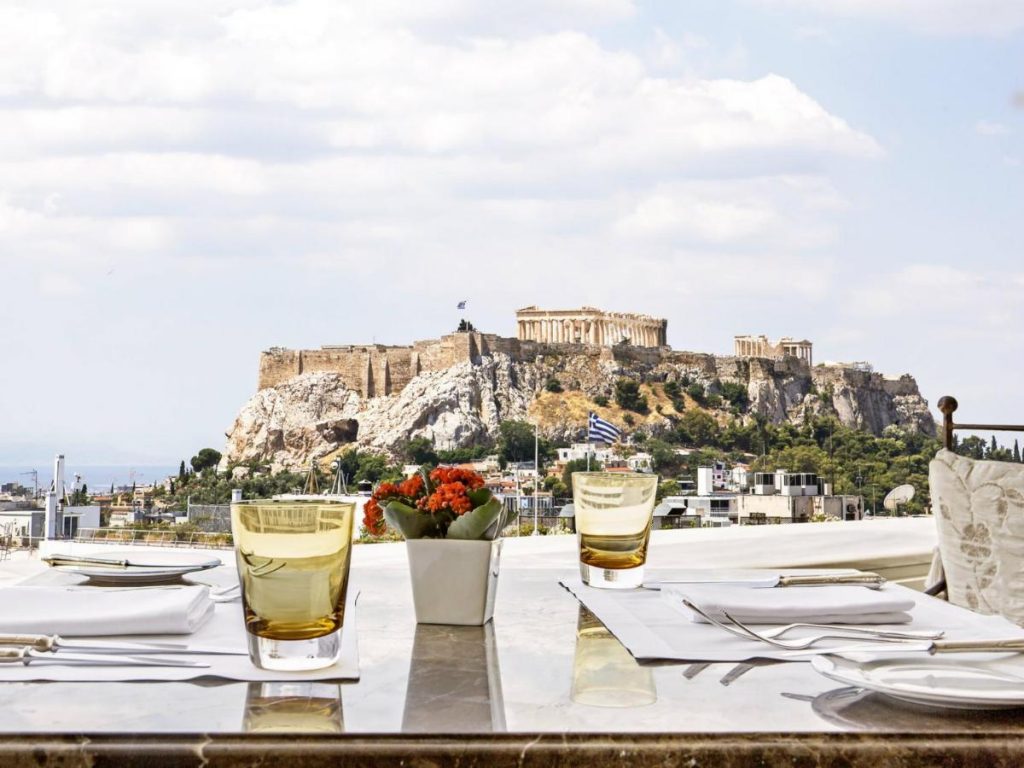 This is another hotel located in Syntagma Square. It features a fitness center and a restaurant called Tudor Hall Restaurant. In the restaurant, you can find both Greek foods as well as other special dishes. There's also a bar inside the hotel.
You can also follow up on your work in the business and meeting rooms of the hotel. All rooms in the hotel provide a balcony with a view of the Acropolis.
Address: 3 Vas. Georgiou A' Street, Syntagma Square, Athens, 10564, Greece
---
Arion Athens Hotel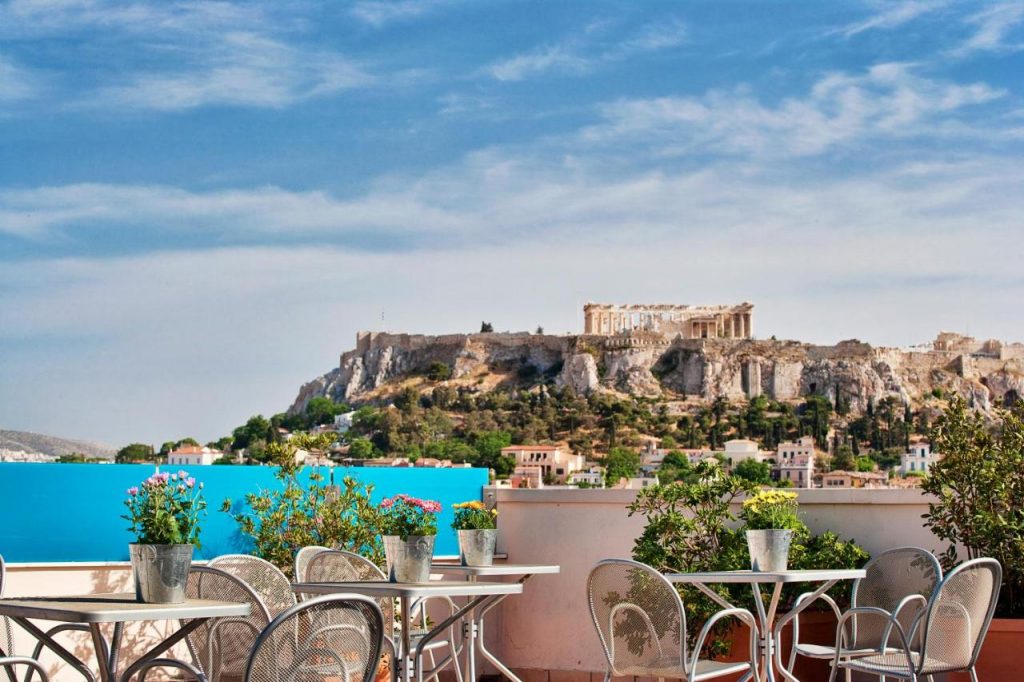 Arion Athens Hotel is a three-star hotel within only two minutes walking distance from Monastiraki Metro Station. It boasts its rooftop garden offering the Acropolis view for its guests. The windows are soundproofed, and many rooms provide a balcony with a view.
The hotel provides an English buffet breakfast from 7.30 a.m. until 10.15 a.m.
We hope you can find the answers to the question "Is Greece LGBT-friendly?" and choose the perfect hotel for you.
Address: Ag. Dimitrou 18, Monastiraki, Athens, 105 54, Greece