Things to do in Athens are manifold for families with children. You can take kids to walk through the old streets, join fun activities like cooking, and visit monuments. As an ancient and rich city, Athens offers various experiences for your family. Also, it doesn't matter how old your children are.
In this article, you'll find the things to do in Athens Greece under the category of ages.
Things To Do in Athens Greece
Don't worry about what to do in Athens even if you have babies. There are lots of things in Athens for kids as well. Let's start with a few of them.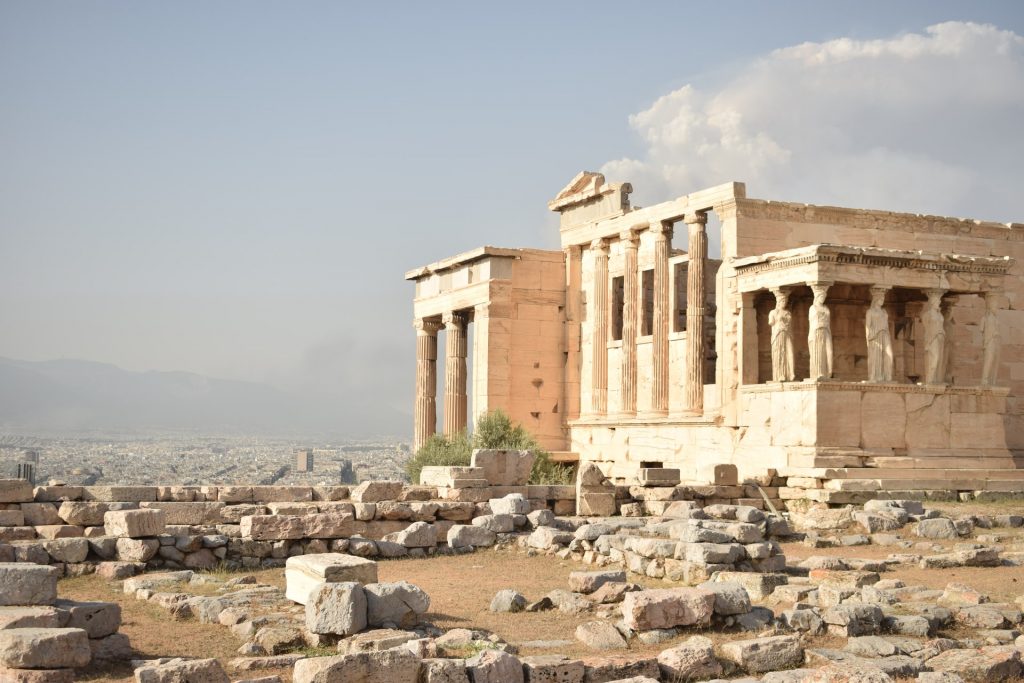 Athens with Babies and Toddlers
One of the best things to do with kids in Athens Greece is to walk along the seaside. For example, Flisvos Marina in Faliro is one of these places to do this. There's the fun park called Volta where your children can play. There's a toy ship, trampolines and Baby Karts they can enjoy. There are also places parents can have a rest as well. For example, Yabanaki in Varkiza has both cafes and restaurants suitable for your children.
Visiting museums is another alternative for parents with toddlers. The National Archaeological Museum can be a suitable one for this. The museum attracts children with its statues. While your children enjoy viewing the statues, you can have a rest at a cafe in the museum.
One of the things to do with kids in Athens Greece is the Hellenic Children's Museum. Here, your children can prefer one of the activities like water play or construction toys.
In Zappeion Park or the National Garden, your children can enjoy several activities like the trampoline, the zoo, or the playground. In the meantime, you can sit and watch them.
Visiting and walking along the streets of Plaka, Anafiotika, and Monastiraki can also be enjoyable for the kids. The buildings and the streets in the Plaka neighborhood are nice to watch. They also include many restaurants and cafes. In the Anafiotika neighborhood, you'll see the beautiful stairs and small houses while walking through. Your children can also walk and run freely in this neighborhood. The Flea Market in Monastiraki is also one of the fun things to do in Athens Greece. The riot of colors and handicrafts will surely attract the little ones.
With Children Between 4-6 Years of Age
Going to the Zoo Park and visiting Syntagma square are some activities an Athens family usually does.
Syntagma Square
It's located in the center, and it's the main square in Athens. Your kids can spend time watching and feeding the pigeons, and you can watch them in a cafe. There are also trees that you can get rest under.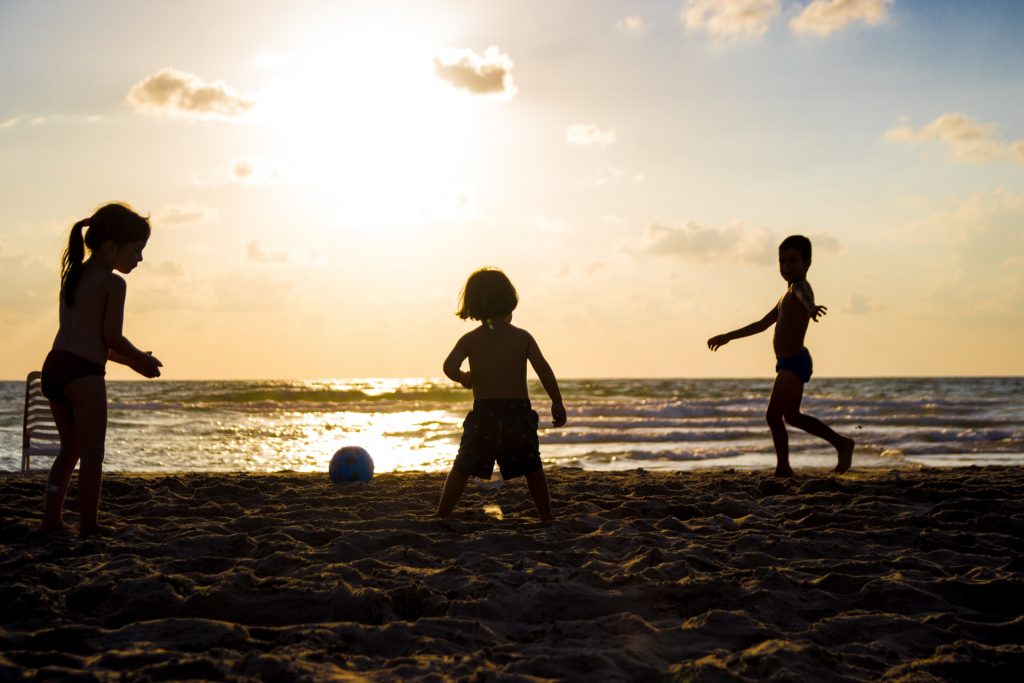 Athens Beaches with Kids
There are numerous gorgeous beaches in Athens that few people are aware of. A day at the beaches is the ideal thing to spend a day in Athens with your kids. Astir Beach, for example, is a beach resort club with hygienic and family-friendly facilities in which you can explore the crystal-clear waves and beach. There are many other beaches with varied rates and services, however public beaches should be avoided due to crowds and lack of facilities. Grand Beach Lagonissi, an evening at Balux Cafe in Glyfada for more private alternatives, or Yabanaki Beach for a public beach option are all great choices for families with children.
Attica Zoo Park
Zoos appeal to children most of the time, and Attica Zoo Park is no exception. The Zoo Park is near the Athens airport. It hosts hundreds of animals including endangered ones. You'll see the horses of Skyros Island, various bird species as well as the brown bear in the zoo. In addition, your children will meet the rhinos, giraffes, antelopes, elephants, and many other animals here.
Children can also enjoy the picnic area and the playground in the zoo as well. There's also an educational center where kids can see fossils and bones of animals. You can get a rest and eat in the restaurant of the zoo as well. It's one of the fun things to do in Athens Greece.
With Children Between 7-12 Years of Age
Visiting Athens with kids is fun because it becomes exciting to learn about new places with them. Children between the ages of seven and 12 can enjoy the Acropolis and Acropolis Museum in Athens.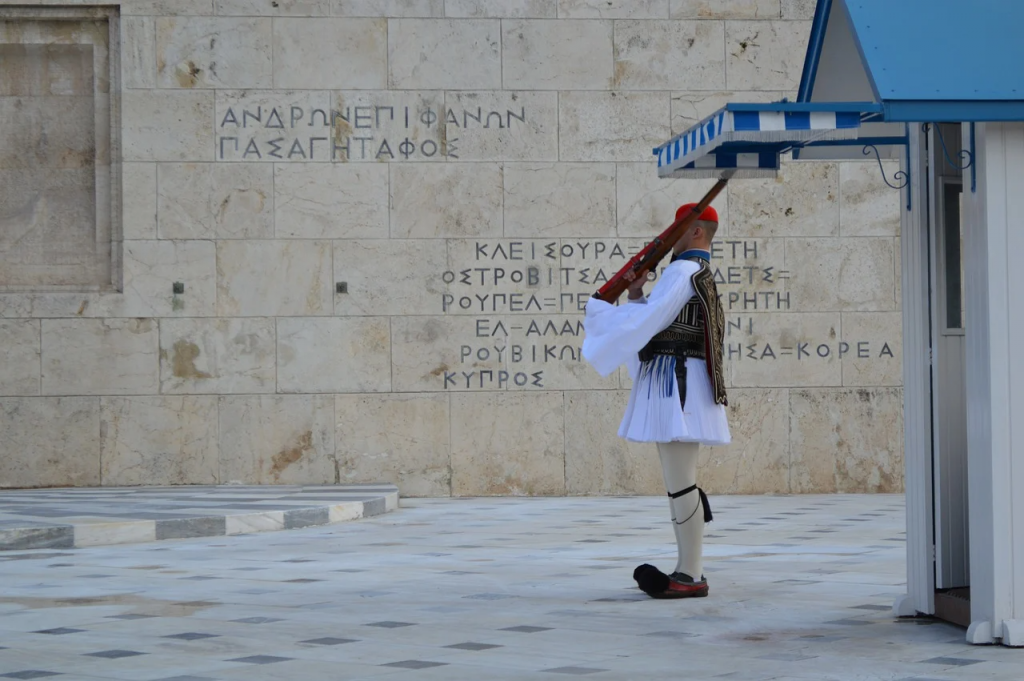 The Acropolis
The Acropolis is a famous hill in Athens dating back to ancient times. It's also a UNESCO World Heritage monument. Temples of goddesses in Greek mythology also take place in Acropolis. So, it'll be an unforgettable memory for your kids to visit Acropolis. You can also join a tour to understand the area better.
The Acropolis Museum
Opposite the Acropolis takes place at The Acropolis Museum. You'll see the statues from the old times in the museum. Another opportunity to witness history in Athens with kids. There's an education program in the museum for the kids. Also, you'll enjoy meals in the museum's restaurant with the Acropolis view.
Joining Cooking Lessons
Cooking is another fun activity for children. You'll find cooking lessons for your children and the whole family in Athens. In this way, your kids will learn about Greek cuisine and traditional dishes.
There are lots of things to do in Athens for kids. Your children will love the city through these unforgettable experiences. We hope you can figure out what to do in Athens after reading our guide.