Athens offers lots of coffee shops. You can find the right shop that suits your taste easily. If you're a devoted coffee-lover, check the following list of the famous and good coffee shops in Athens.
TAF (The Art Foundation)
Located at Emmanouil Benaki 7, Taf is a coffee shop that is very near to Monastiraki. It has been operating as a coffee shop since 2009. What is more interesting is that the age of the building of Taf dates back to 1870. So, the place offers the experience of enjoying a historical setting as well. The building hosts other events such as art workshops, a gallery, and works of artists.
If you prefer a quiet place to drink coffee, Taf can be a good choice for you. Here you can be isolated from the crowd of city life. The place also offers other drinks and food.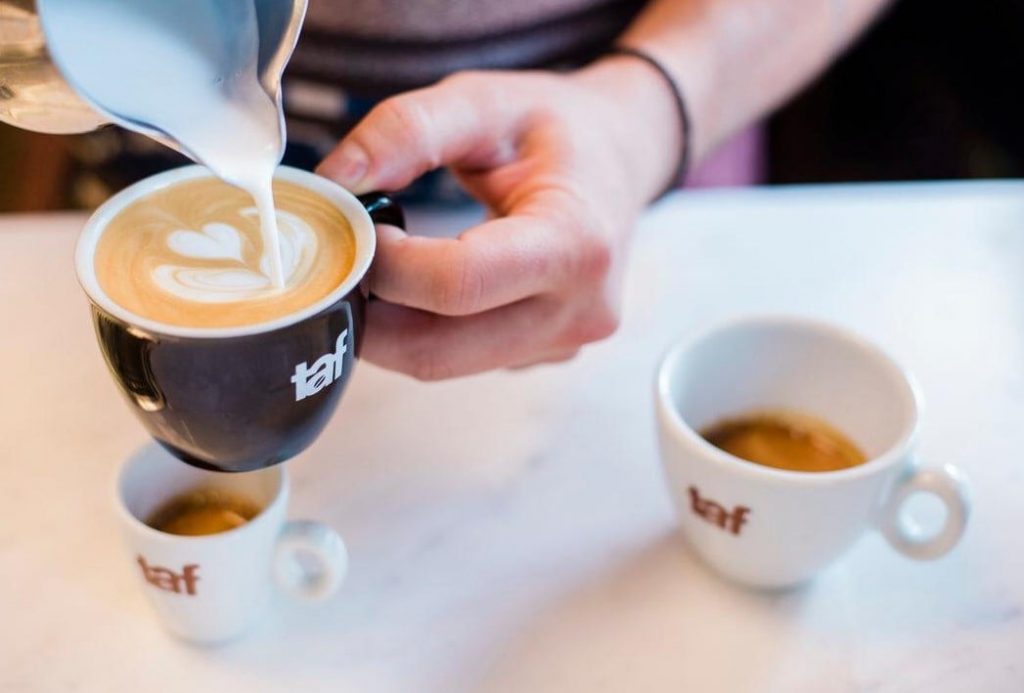 You can sit and enjoy your coffee here, or you can get a takeaway. Also, the place sells packaged coffee beans. The diversity of the coffee beans is another attraction of this place. You can find coffee beans brought from Central America or Africa.
Tailor Made
Tailor Made is also located in St. Irene square in Monastiraki. This popular cafe also offers an outdoor coffee shop experience. Although a bit expensive, Tailor Made offers quality coffee to its customers.

Like Six Dogs, Tailor Made entertains at night. You can find cocktails here when you visit here at night.
Six D.o.g.s
Six D.o.g.s is another place near Monastiraki square. The tables are set under trees outside. It's a place to enjoy a garden cafe experience. It's especially a good choice in summer. Six D.o.g.s has become more and more popular in recent years among the locals.
There are also events taking place here, at night. Bands from different countries perform here at night.
Chelsea Hotel Bar & Coffee
This is another favored coffee shop located in Proklou & Archimidous 1. The cafe is situated at the corner and offers an outdoor experience.
This place also becomes a lively bar when the night comes. Especially on weekends, it becomes quite crowded. Also, you may need to wait in the waiting lines because of the demand of the crowd.

Extra info: It's a pet-friendly place. So, you can bring your pet with you. The owners also have a dog that wanders around.
Kokkini Svoura
Situated in Agiou Georgiou 17, Chalandri, Kokkini Svoura is a sophisticated coffee shop with its design and special cookies. You can find various coffee types here as well. The cozy design of the cafe makes you feel at home.
The attractive part of the cafe's cookies is that you can decide on the ingredients of your cookie, and get it while it is fresh and hot. Note that this is possible if you arrive there before the afternoon.
Koupa Libre
Located in Thissio, Koupa Libre offers the experience of a cafe in the daytime and a bar at night. At night, you can find options ranging from local dishes to wines and other drinks. Also, the place is quite affordable.
The name of this coffee shop is also chosen pickily. The name of the drink "Cuba Libre" is changed to "Koupa Libre" in which "koupa" means cup in Greek.
Peek a Bloom
Located at Lekka 14, Peek a Bloom is preferred by both tourists and locals. The outdoor area with its plants makes it a more colorful destination.
You can find different options of coffee ranging from filtered coffee to espresso. The coffee here owes its great taste to the freshly roasted beans.
There is also a food option besides coffee. You can choose breakfast or lunch menus.
Stylites
If you look for a bit of an authentic place, Stylites can be a good option. The place hosts different antiques such as typewriters, clocks, music boxes, and similar other objects. The vintage style pulls you toward the inside.
The variety of the objects are not limited only to the accessories. It is possible to find its traces in the cups as well. Not to mention the wooden roof with its yellow lamps.
Traditional Greek coffee is the most famous part of this cafe. Besides coffee, you can find delicious cakes, sweets, and hand-made chocolates. In summer, you have an option to sit outside. In winter and especially at Christmas, the cafe turns into a colorful place.
The cafe is located at Nikomidias 3, Kesariani.
Myrtillo Cafe
This cafe brings aesthetics and delicious coffees together. It is located in Kapaps Park.
Aside from great pictures on the wall and beautiful sofas, Myrtillo is famous for being rewarded as a social enterprise. In 2014, the place was awarded thanks to its comfort for people with different disabilities. It's the first cafe that has made such an attempt.

Both the coffee and the great staff here offer you a great experience.
Bel Ray
Here you can find both coffee and food. The brunch options are very popular in this snack bar. This place is also a cafe in the daytime and a bar at night, like the other cafes above. Located in Falirou 88, Bel Ray offers you an unforgettable experience with its design and ambiance.
Coffee Festival in Athens in September 2021
The Athens Coffee Festival has been held each September since 2016. It aims to bring public and professionals together.
It's also an opportunity for the professionals of this business so that they can be updated about the last developments in this sector. The festival is also open to the international community. Coffee lovers can also learn the contemporary trends regarding coffee making at this festival.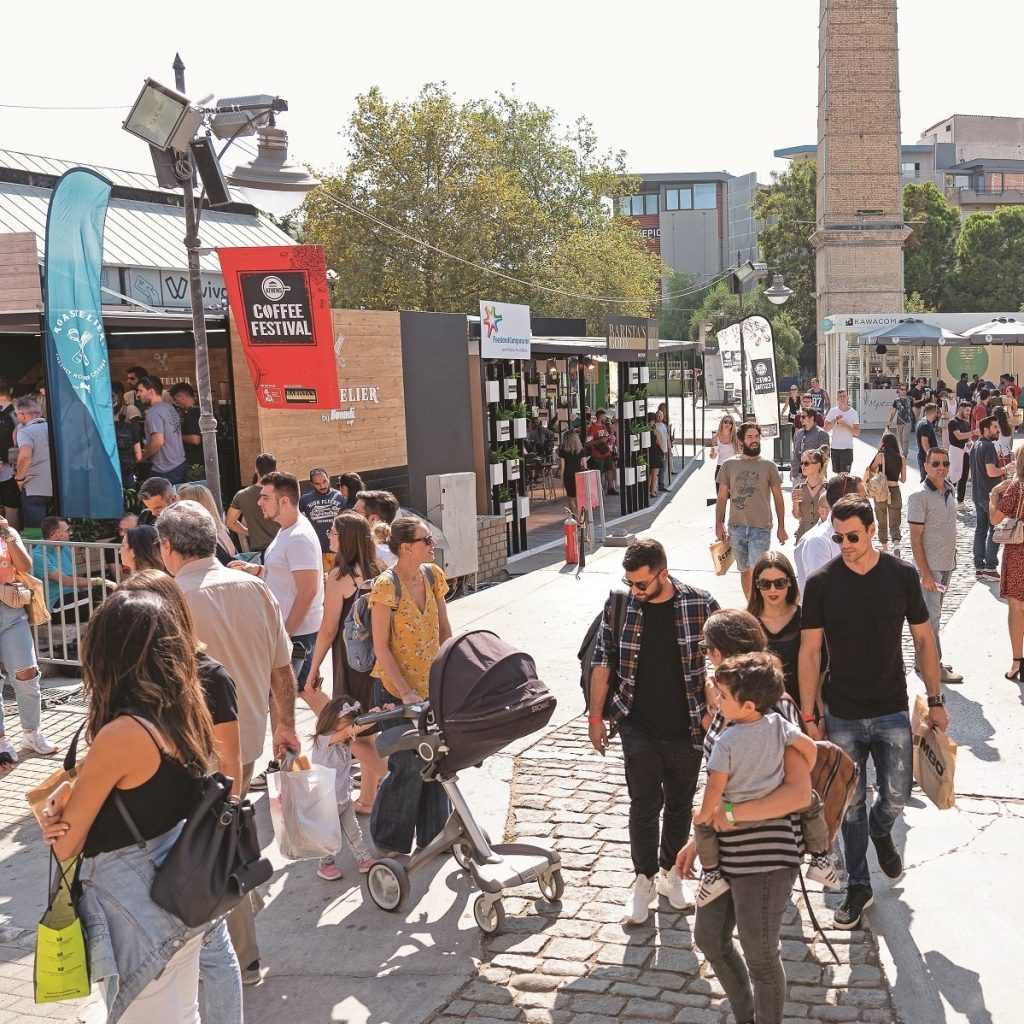 This year, it'll be hosted by Technopolis-Athens, in Gazi. The dates are 25-26-27 September 2021.
There will be stands both in the indoor and outdoor places at Technopolis. According to the festival's website, there will be more than 120 businesses exhibiting their products in fields like espresso blends, Greek coffee, brew bars, and extraction systems, equipment and tools for baristas, and many more.